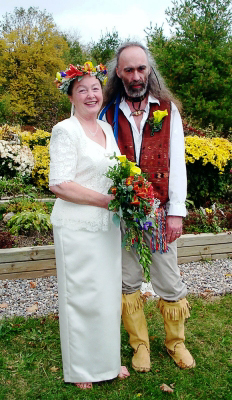 *
Marcia: Writer by passion; philosopher by nature; inspired by life; wise from experience; innocent in spite of and, maybe, because of it all …
Mike: Writer, photographer, biologist type person, dreamer, and probably a few more things that haven't occurred to me yet…
All original content on this site is © Copyright Marcia and Mike Nelson Pedde.  Please feel to download it for personal use only!  Regarding our images, all images here are protected by a Commercial Commons license: Attribution-NonCommercial-NoDerivatives 4.0 International (CC BY-NC-ND 4.0)
In plain terms that means you are welcome to download and use our images for free provided you follow the following three rules:
1) The images may not be used for commercial purposes.
2) You agree to attribute the images to us (photo by Marcia (or) Mike Nelson Pedde or equivalent is fine). You will also provide a link back to the image's blog page and/or this page so that subsequent viewers will also be aware of the Creative Commons license.
3) You agree not to alter the image – no retouching, cropping, or changing our images in any way.
If you would like the rights to use any of our images for commercial purposes, please contact us through this site and we can arrange a contract/ payment.
Hugs,
M&M